Message From The Managing Director
The commitment of Unicorn Industries Limited is to offer packaging solution with excellence and quality. This requires a comprehensive balance between technology and professionalism.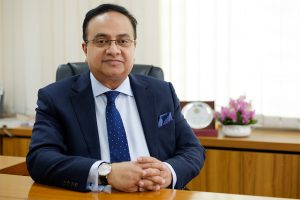 By a suitable blend of professionalism and the latest technology in printing and packaging, we aim at offering our clients the best services.
It is with this aim that we acquired latest rotogravure machines, lamination machines, film making machines, etc, with a production capacity of over 3000 tons per annum with excellent resolution results and admirable color effects and other latest equipments in packaging technology.
We are prepared to face the challenge of the third millennium thanks to:
• Ambitious strategic plans,
• State of the art technology,
• Extended experience in the printing and packaging industry,
• A Creative and dedicated team of employees.
However, Unicorn's prime asset is the confidence and loyalty of our esteemed clients. We are and will always be working hard to preserve their loyalty and satisfaction.
Truly Yours,
Sohail Humayun
Managing Director